Stage Marketing (Rozenburg/ Schiphol)
Een unieke kans om kennis te maken met de dynamische wereld van de logistiek! Je zal onderdeel uitmaken van het enthousiaste Sales & Marketing team en veel contact hebben met collega's in Nederland, Dubai, Noorwegen, China en Singapore.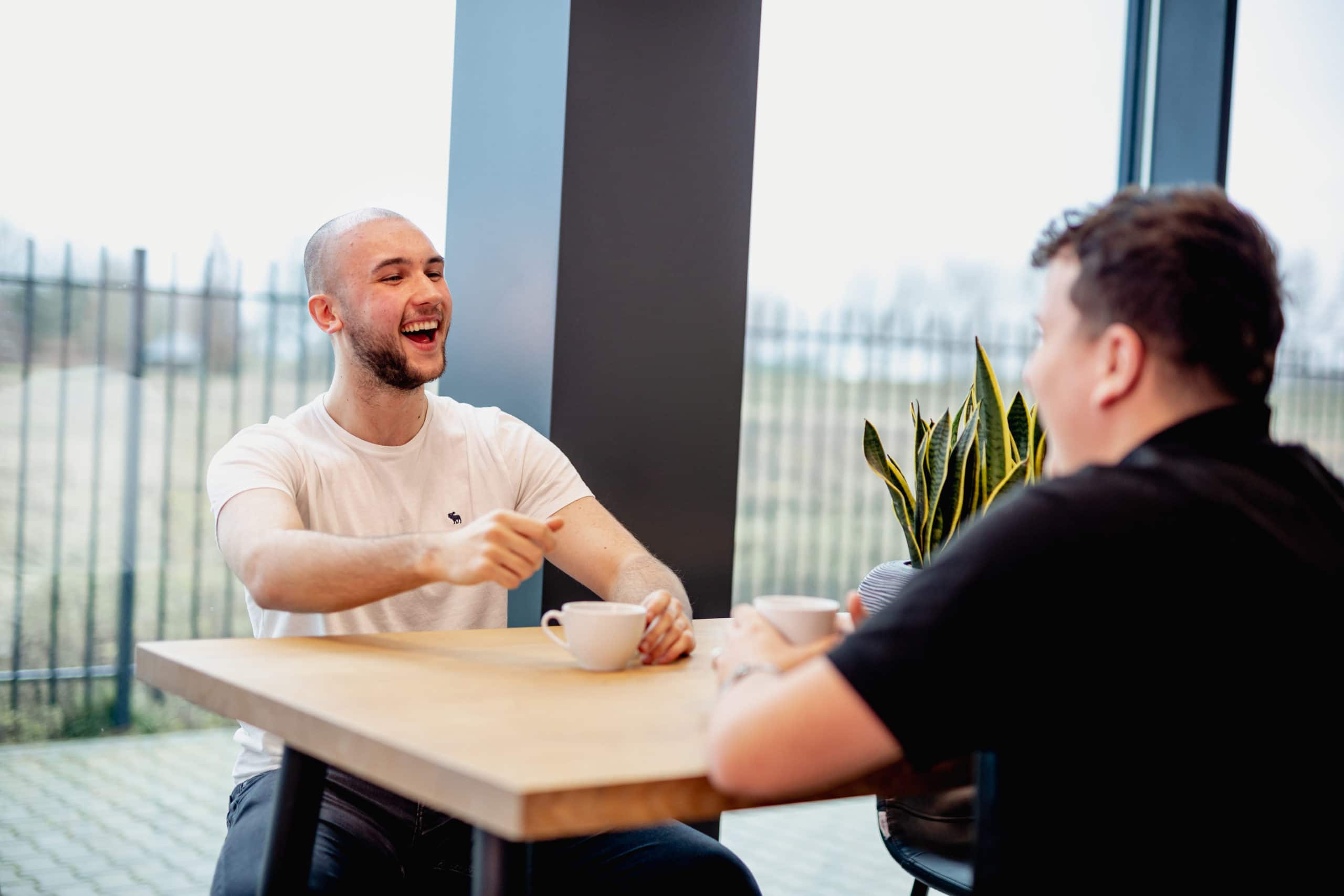 Persoonlijk contact. Dat is waar BGL voor staat. Ons doel? Het bereiken van (potentiële) klanten door het leveren van waardevolle en relevante content.
Als stagiair(e) heb je een frisse blik en denk je mee over het opzetten van nieuwe marketing projecten. Verder zorg je ervoor dat de naamsbekendheid van je stagebedrijf wordt vergroot door onder andere het bijhouden van social media kanalen. Uiteraard is er altijd ruimte om aan te geven waar jouw interesses liggen, zodat we samen kunnen kijken hoe deze stage het beste aansluit op jouw wensen en leerdoelen.
Je maakt deel uit van een gezellig en jong team waar ruimte is voor eigen initiatief en ideeën. Zelfsturing en een out-of-the-box mentaliteit worden gewaardeerd en is voor ons zeer waardevol!
Het betreft een meeloopstage van 20 weken;
Doordat er diverse projecten worden uitgevoerd kunnen we samen tot een stageopdracht komen;
Je bent beschikbaar per augustus/september 2022.

Jouw stageplek voor deze functie is in ons gloednieuwe kantoor in Rozenburg (Schiphol).
Meewerkstage
40 uur per week
Dit vind je leuk om te doen
Als stagiair(e) binnen ons team krijg je de ruimte om mee te werken aan alle onderdelen die hieronder benoemd worden:
Het bijhouden van de sociale media kanalen;
Het schrijven, ontwikkelen en het mede-coördineren van content voor social media en de website;
Grafisch vormgeven en het bewaken van de huisstijl;
Het schrijven, ontwikkelen en versturen van e-mail nieuwsbrieven en campagnes;
Brainstormen over marketingcampagnes en meehelpen in de uitvoering;
Het optimaliseren van de online vindbaarheid.
Affiniteit en/ of ervaring met online marketing of grafisch vormgeven;
Je volgt een MBO/HBO Marketing, Communicatie, Creative Business of andere gerelateerde opleidingen;
Ervaring in Canva, WordPress of Adobe-pakket is een pré;
Je bent creatief, leergierig, zelfstandig en hebt een kritische blik;
Je bent een echte teamspeler en vindt het leuk om oplossingsgericht te denken;
Spreekt vloeiend Nederlands en Engels, in woord en geschrift.
De kans om ervaring op te doen binnen een groeiend, internationaal opererende organisatie;
Een veelzijdige, leerzame stageperiode met goede doorlopende begeleiding;
Ruimte voor initiatief en eigen ideeën – Je durft je kwaliteiten als toekomstig marketeer in te zetten bij een bedrijf dat graag nieuwe werkwijzen uittest;
Een gezellig en jong Sales & Marketing team;
Een passende stagevergoeding;
Wij zijn continu op zoek naar nieuwe jonge talenten. Dit kan een opstap zijn naar een loopbaan binnen ons bedrijf!
Waarom je bij ons zou willen werken
Best Global Logistics B.V. is een logistieke dienstverlener met vestigingen in Rozenburg (Amsterdam Schiphol) en Rotterdam. De standplaats voor deze functie is in ons gloednieuwe kantoor in Rozenburg. Onze servicegerichtheid, jarenlange ervaring binnen de logistieke branche en ons ijzersterke internationale agentennetwerk stellen ons in staat om onze klanten te dienen op wereldwijde schaal. Onze slogan 'What is said, will be done' is dan ook zeer bewust gekozen. Wij communiceren eerlijk en duidelijk met onze klanten en komen onze beloftes te allen tijde na. Daarnaast voorzien wij onze klanten van advies en denken wij mee bij het vinden van de meest efficiënte oplossing.
Ben je enthousiast en wil jij stage komen lopen op onze Sales & Marketingafdeling? Stuur je motivatiebrief en CV naar okan@bestgloballogistics.nl. Indien je inhoudelijke vragen hebt over deze stagevacature kun je ook contact opnemen via dit e-mailadres.
Klinkt dit als de ideale stageplek?
Stuur dan jouw motivatiebrief en cv via de onderstaande 'Solliciteer direct!' button.