Sales Executive (Rozenburg/Schiphol)
Ben jij een ambitieuze sales professional die een bijdrage wil leveren aan ons succes en tegelijkertijd jouw carrière naar een volgend niveau wil tillen? Dan zijn wij op zoek naar jou!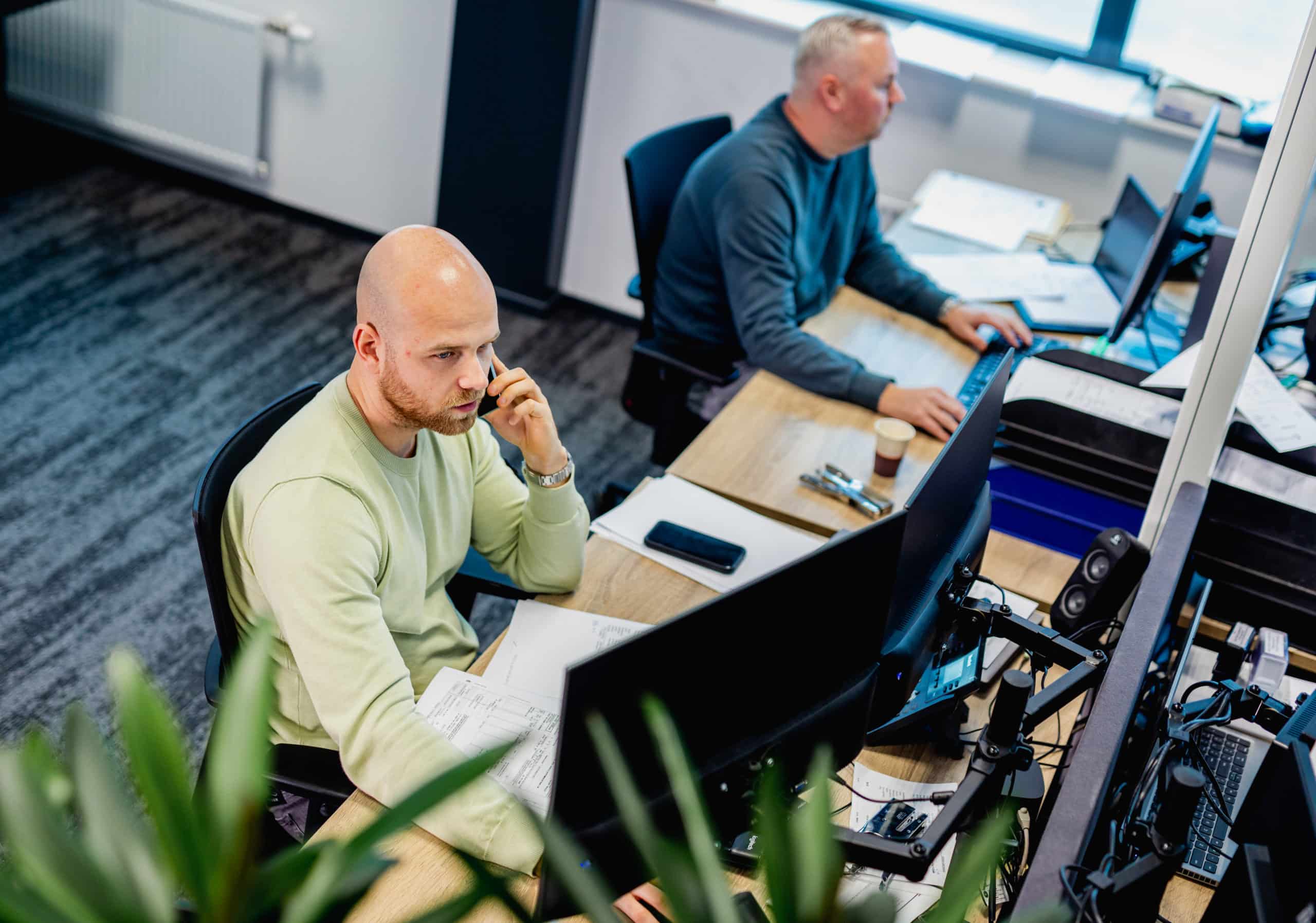 In de rol van Sales Executive ben je actief op zoek en veel in contact met (potentiële) klanten. Het grootste gedeelte van de week ben je buiten de deur om bezoeken af te leggen. Door je flexibele houding en je oplossingsgerichte vermogen ben je in staat om in te spelen op allerlei situaties waarmee je kansen creëert. Je bent onderdeel van aan ambitieus sales team waarmee je alles geeft om zowel de individuele als de teamtargets te behalen. Je rapporteert aan de Sales & Marketing Director.
Je identificeert en werft potentiële klanten met gerichte telefonische acquisitie, koude acquisitie of op andere creatieve manieren;
Het opbouwen en onderhouden van relaties met (potentiële) klanten, welke je regelmatig bezoekt;
Het in kaart brengen van kansen en het behalen van de sales target;
Bewaken van de voortgang door een realistische prospectlijst op te stellen, welke regelmatig dient te worden bijgewerkt;
Volledige verantwoordelijk voor jouw accounts gedurende het salesproces van A tot Z;
Uitvoeren salesadministratie.
HBO denk- en werkniveau;

Minimaal 3 jaar relevante werk ervaring in de logistieke sector;

Spreekt vloeiend Nederlands en Engels, in woord en geschrift. Extra talen zijn een pré;

Sterke commerciële, communicatieve en sociale vaardigheden – je hecht waarde aan het creëren van een duurzame relatie in plaats van eenmalige orders. Je voelt de wensen en behoeften van de klant goed aan en vertaalt deze naar concrete actiepunten;
Een echte teamspeler en stressbestendig;
Ervaring in een vertical (niche) is een pré;
Geen 9 tot 5 mentaliteit;
Je beschikt over een rijbewijs en je bent bereid om 75% van de tijd onderweg te zijn.
Een zelfstandige functie met veel ruimte voor ontwikkeling en eigen initiatief;
Een dynamische werkplek met gedreven collega's;
Een fulltime functie in tijdelijk dienstverband met vooruitzicht op een vast dienstverband;
Een dynamische rol met bij een groeiende organisatie met diverse doorgroeimogelijkheden;
Goede arbeidsvoorwaarden met een marktconform salaris;
Lease auto, telefoon en laptop – alles wat je nodig hebt om je taken zo goed mogelijk uit te kunnen voeren.
Waarom je bij ons zou willen werken
Best Global Logistics B.V. is een logistieke dienstverlener met vestigingen in Rozenburg (Amsterdam Schiphol) en Rotterdam. De standplaats voor deze functie is in ons gloednieuwe kantoor in Rozenburg. Onze servicegerichtheid, jarenlange ervaring binnen de logistieke branche en ons ijzersterke internationale agentennetwerk stellen ons in staat om onze klanten te dienen op wereldwijde schaal. Onze slogan 'What is said, will be done' is dan ook zeer bewust gekozen. Wij communiceren eerlijk en duidelijk met onze klanten en komen onze beloftes te allen tijde na. Daarnaast voorzien wij onze klanten van advies en denken wij mee bij het vinden van de meest efficiënte oplossing.
Herken jij jezelf in bovenstaande punten en wil jij onderdeel zijn van het BGL team? Stuur je (enthousiaste) motivatiebrief met je CV naar cemre@bestgloballogistics.nl. Indien je inhoudelijke vragen hebt over deze vacature kun je ook contact opnemen via dit e-mailadres.
Acquisitie naar aanleiding van deze vacature wordt niet op prijs gesteld.
Klinkt dit als de uitdaging die je graag aangaat?
Stuur dan jouw motivatiebrief en cv via de onderstaande 'Solliciteer' button.