Which shipping method is best for your business: air freight or sea freight?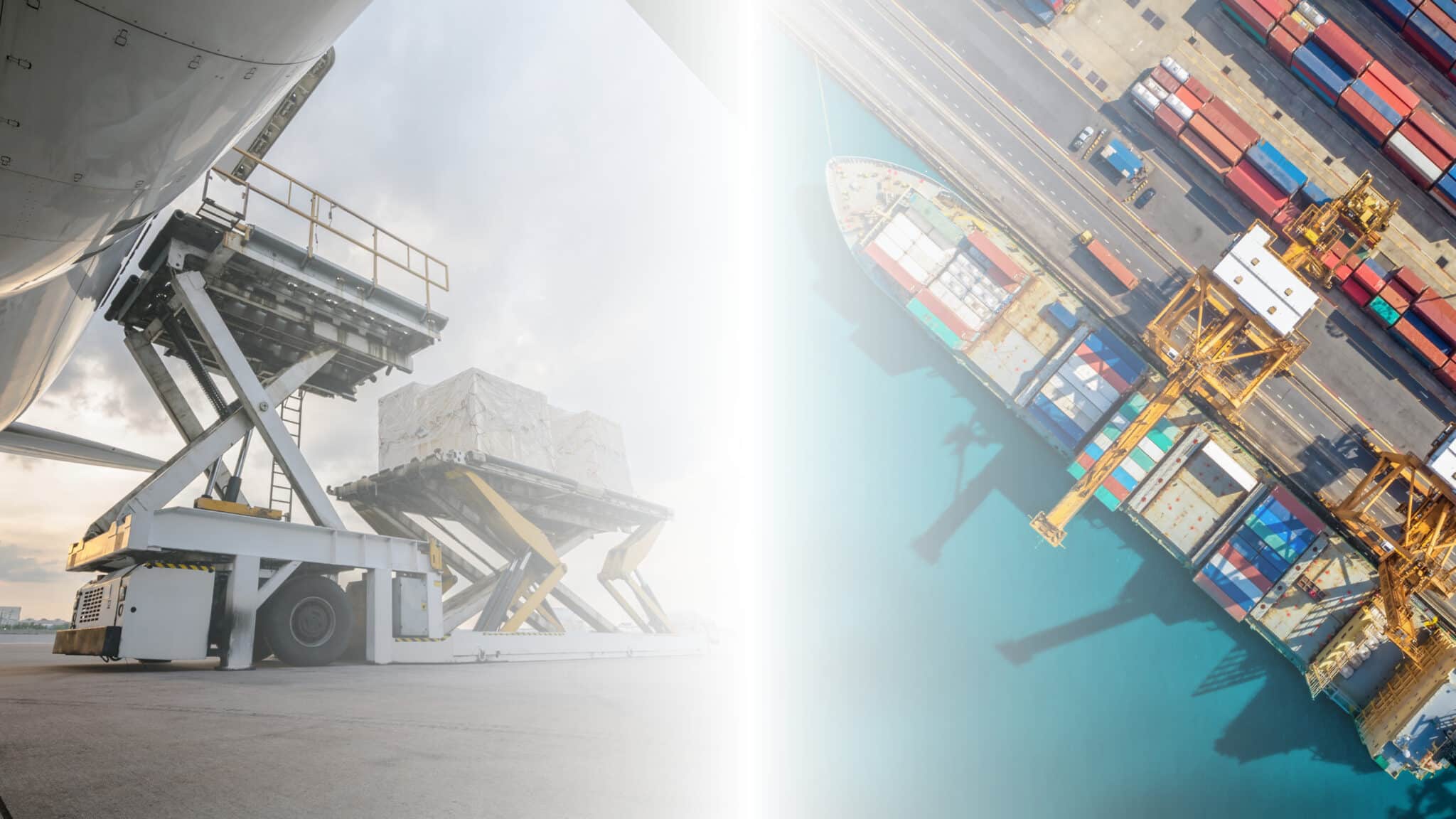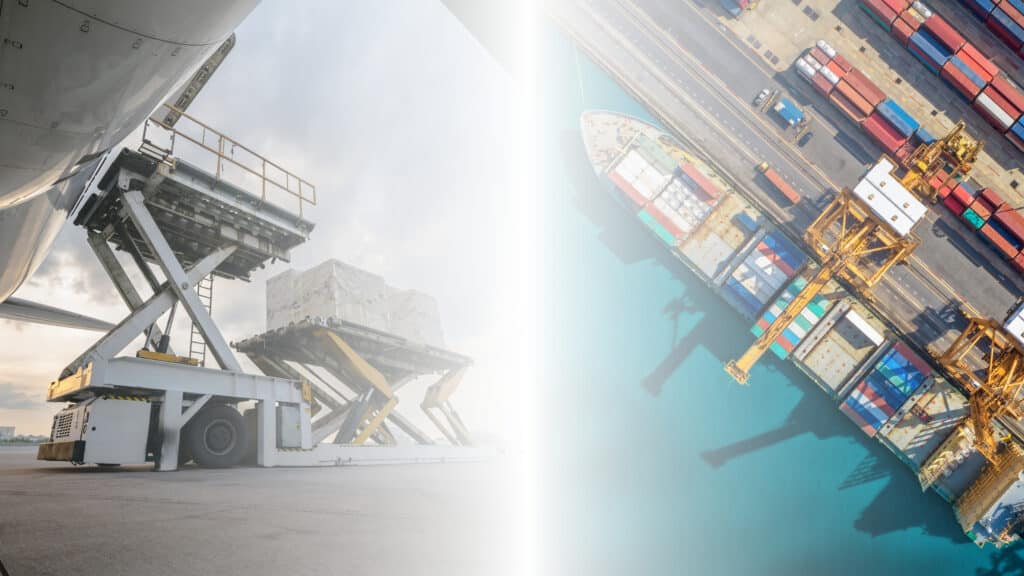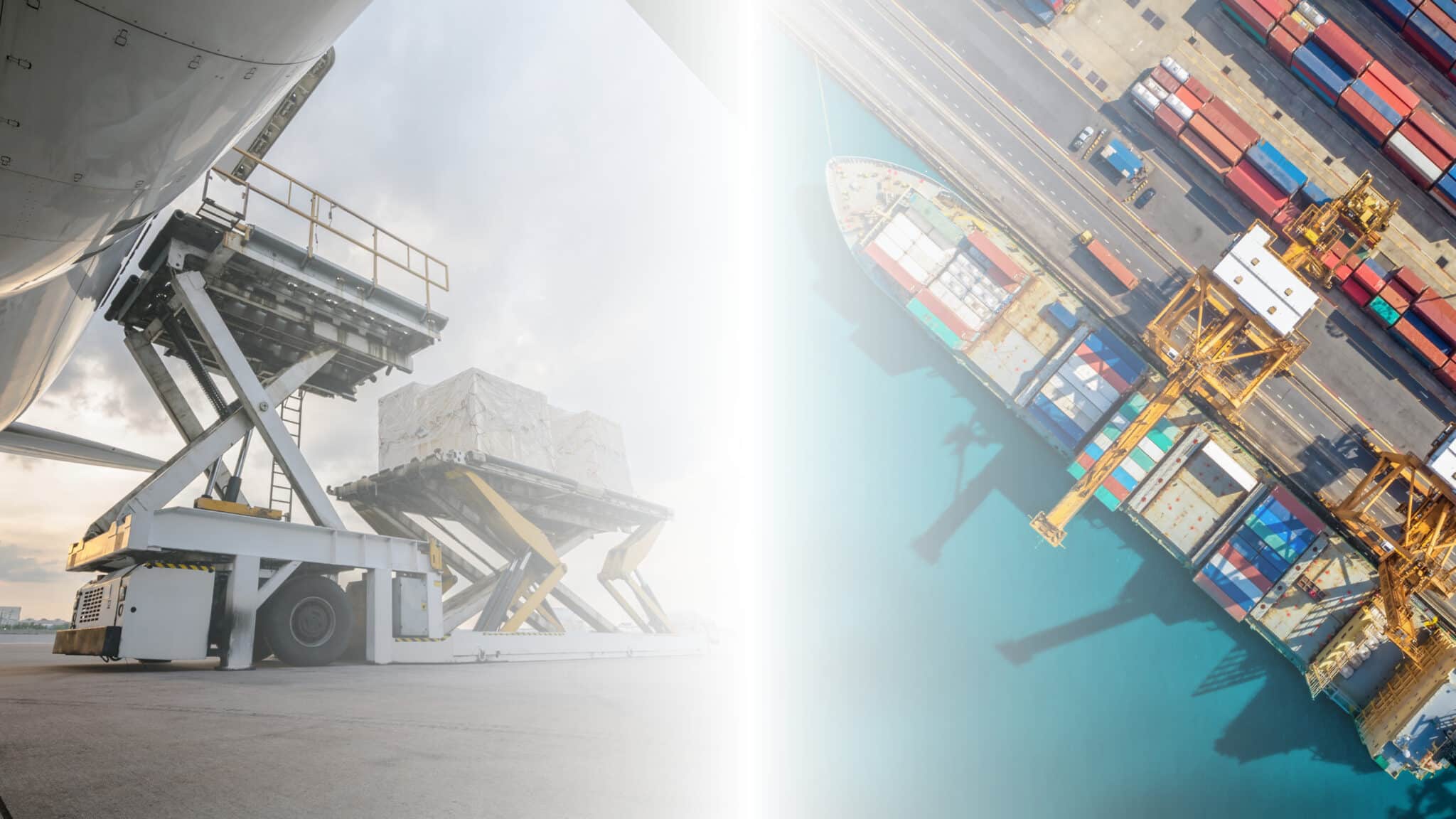 Shipping is an essential aspect of any business that deals with the movement of goods and products. Air and sea freight are two of the most used shipping modalities worldwide.
In this blog, we will look at the advantages of both modalities to help you decide which is the best for your business.


Air freight
Air freight is known for its speed and is an excellent option for shipping time-sensitive goods. It provides a convenient and streamlined shipping process. When a delivery needs to arrive quickly, air freight is the ideal choice. However, the cost of air freight can be significantly higher than sea freight, making it a less cost-effective option.


Why is air freight a good shipping option?
Quick delivery time: air freight is by far the fastest shipping modality, compared to sea, rail and road . Airplanes can travel at high speeds, making it possible to ship goods between continents in just a few hours.


Highly reliable: when it comes to receiving goods on time, air freight is a highly reliable option. Airlines are known for being on top of their schedules, with dependable arrival and departure times. Most services run on daily schedules, so delays are minimal.


Capacity to send almost anywhere: while sea freight routes usually rely on major transportation networks, air freight is different. Many airlines have networks covering nearly the entire world, so even if you need to ship your goods to a remote destination, air freight can get the job done.


Increased security: shipments are subject to increased security measures, reducing the risk of theft and damage. Safety controls are tightly managed at the airport, with most goods cleared within a few hours.


Easy to track: tracking shipments is easy since each flight has a unique number and scheduled take-off and landing times. Many freight forwarders offer web applications to track the status of your cargo from departure to arrival.



Sea freight
Sea freight is known for its cost-effectiveness. It is an excellent option for large shipments or goods that are not time sensitive. Sea freight is capable of shipping large volumes of goods and is less affected by weather conditions. However, the downside of sea freight is that it can take a longer time for shipments to arrive, depending on the distance and type of vessel used.


Why is sea freight a good shipping option?
Cost-effective: it is a more affordable shipping option compared to air freight, making it an ideal choice for cost-sensitive shipments. It is estimated that sea freight shipping costs are usually four to six times cheaper, in comparison to air freight.


Suitable for larger shipments: sea freight shipping offers a significant advantage that vessels are better capable of transporting large, heavy, or bulky cargo.


Efficiency: regardless of the shipment's size, smaller shipments can be consolidated with other cargo to occupy a container, which enables sharing of transportation costs. 


Sealed and locked: with the continuous improvement of maritime safety, the loss of cargo resulting from transportation incidents has notably decreased over the last decade. Containers are designed to be sealed and locked during transportation to provide extra security.


Lower carbon footprint: sea freight is considered a more environmentally-friendly shipping method compared to air freight due to its lower emissions. In fact, vessels emit significantly less greenhouse gases per ton of cargo transported compared to airplanes.



Making the best choice for your business
To summarize, both modalities are offering distinct benefits that can suit different shipping needs. Deciding which option is best for your business depends on various factors, such as the size of the shipment, your budget, and the required delivery speed.
Want to know what's best for you? Contact us today to discuss how we can help your business.
Want to know what other services we can offer for you?