Wij zijn door twee van onze klanten, leverancier en afnemer, gezamenlijk aangewezen om de meest geschikte transportoplossing te bieden voor 3 grote gasmodules van een fabricatiewerf in Qidong naar Keppel Shipyard in Singapore.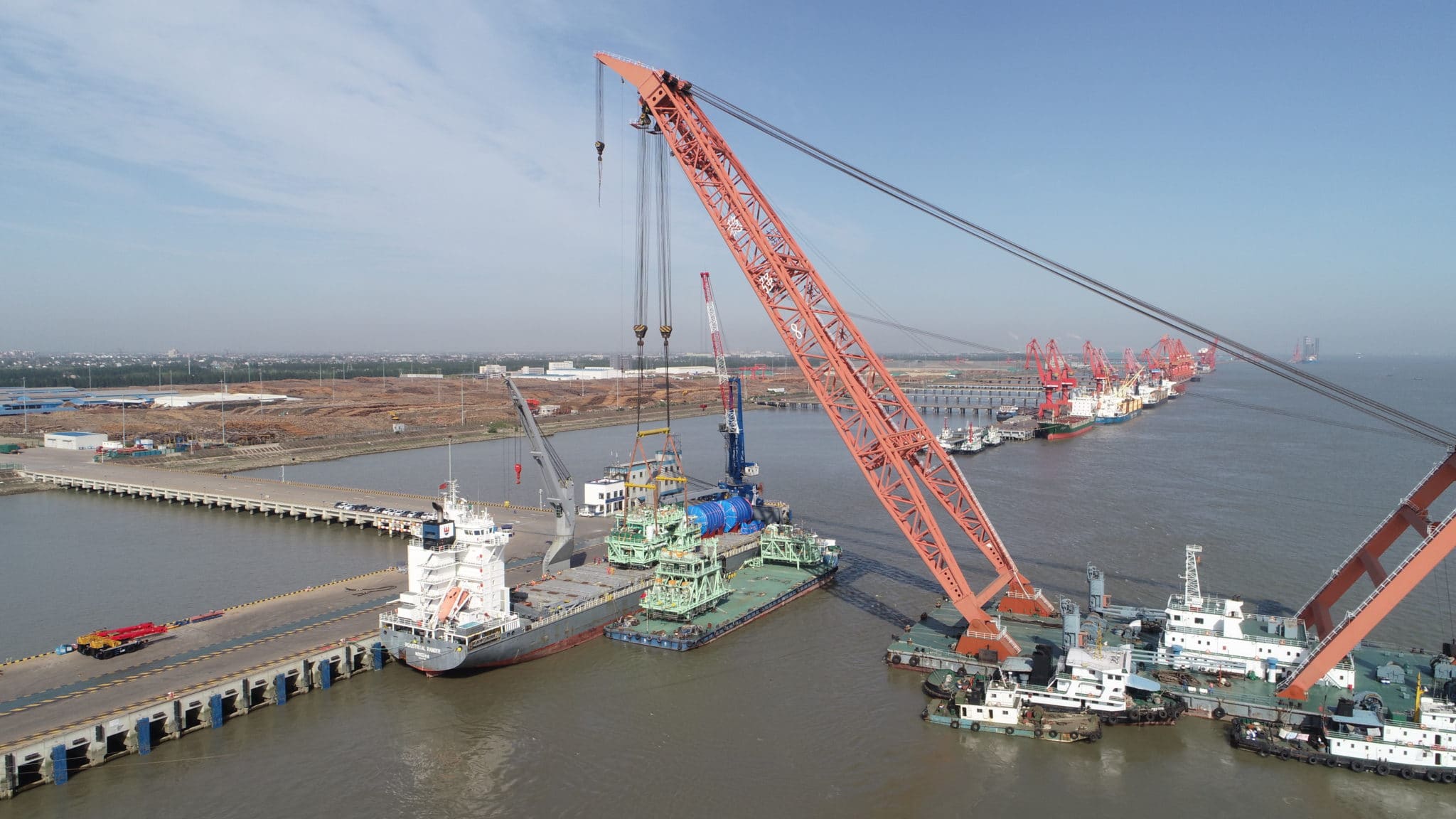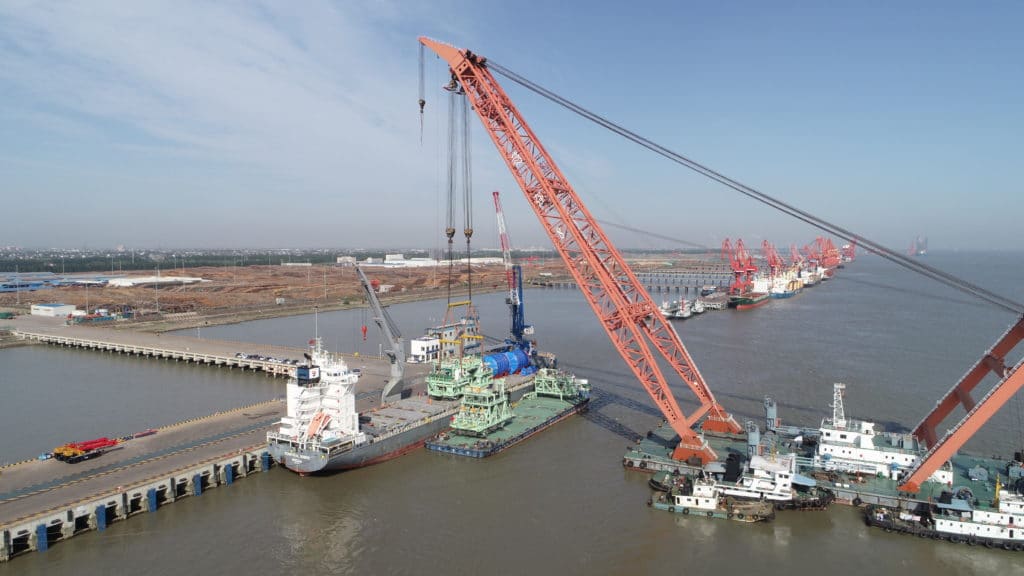 Best Global Logistics Noorwegen heeft een gerenommeerde Marine Warranty Surveyor (MWS) aangetrokken om elke stap van de verhuizing goed te keuren. Dit omvatte het uitladen op de fabricagewerf, het aanleggen van een haven in Sjanghai, de overdracht naar HLV en ten slotte het lossen in Singapore. Alle engineering, documentatie en planning verliep soepel en de MWS kon elke stap zonder vertraging goedkeuren. BGL onderhandelde over de meest geschikte chartervoorwaarden in het belang van onze klanten en zorgde voor een goed gecoördineerde aankomst van de activa die voor de operaties werden gebruikt. De aanwezigheid op elke locatie in China voorafgaand aan en tijdens de operaties zorgde ervoor dat elke fase professioneel en tijdig werd uitgevoerd met de hoogste internationale normen. BGL was het centrale punt in het geheel, tussen leveranciers, sub-leveranciers, externe belanghebbenden, eindklanten, scheepswerven, MWS, eigenaren van activa en andere partners.
De gasmodules waren meer dan 11.000rt groot en wogen in totaal ongeveer 1.000 ton, waarbij de zwaarste enkele lift ongeveer 550 ton bedroeg. Er waren aanzienlijke uitdagingen in het plannen van de werkzaamheden als gevolg van externe vertragingen en een gebrek aan beschikbaarheid van bepaalde goederen. Een nabijgelegen bergingsoperatie vond ook plaats voorafgaand aan onze liften, waardoor we hard moesten werken om de toegang tot een 1.800 ton wegende kraan te garanderen. Taalbarrières, verschillen in veiligheidscultuur en technische documentatie-eisen waren ook barrières die we moesten overwinnen. De belangrijkste factoren voor het succes van dit project waren een gedetailleerde planning met creatieve oplossingen, culturele kennis, de selectie van geschikte partners en een praktijkgerichte aanwezigheid tijdens het hele proces en de hele operatie. Best Global Logistics Noorwegen heeft een bewezen track record van vergelijkbare transporten in vergelijkbare omgevingen en is zeer vertrouwd met de uitdagingen die zich kunnen voordoen. De modules werden geleverd in het eerste deel van het afleveringsraam in Singapore en werden veilig rechtstreeks van het HLV naar het gasschip gelost.
Move your exotic cars with care and precision. Best Global Logistics specializes in customized international logistics...