Project: Dragheads from Jebel Ali to Rotterdam
We specialize in Marine Logistics with over 20 years of experience in the field.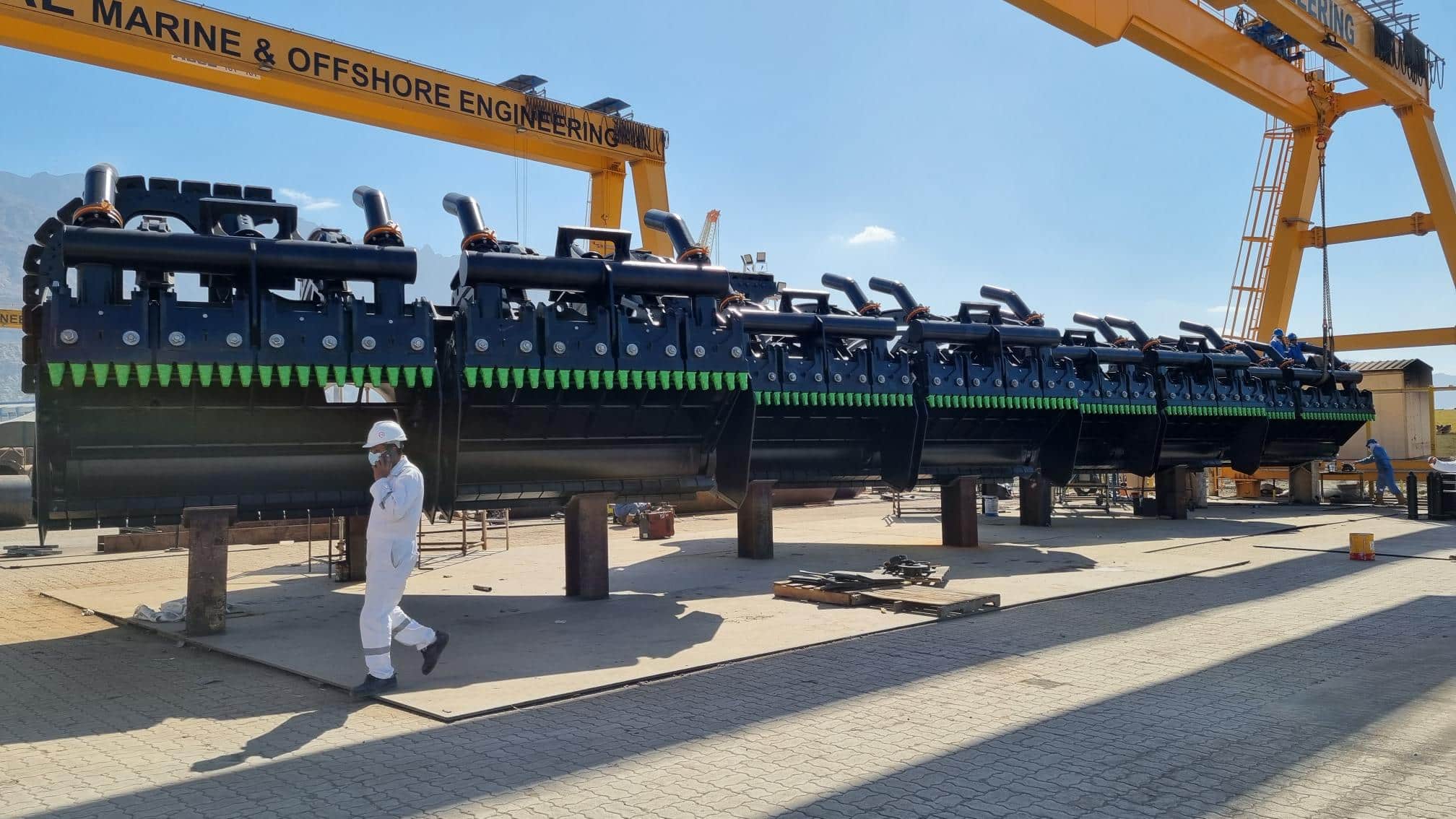 We have been awarded to move two dragheads from Jebel Ali to Rotterdam. With the support of Hapag Lloyd, we have successfully moved the shipment without any delay to our valuable customer.
The dredge drag head is a steel structure that is connected to the dredger by a suction pipe. It is supported by gantries and is lowered onto the sea bottom via hydraulic winches in order to suction a mixture of water and sand.
Do you have (oversized) projects in the Middle East? Get in touch with our experts. We will always find the best way to meet your shipping deadlines!
Haytham Othman
Director – Marine Logistics
📞 +971 565 222 790
📧 haytham@bestgloballogistics.ae
Move your exotic cars with care and precision. Best Global Logistics specializes in customized international logistics...