Project: LNG Tank from India to Portugal
Moving an urgently required LNG Tank from Kandla, India to Setubal, Portugal during Christmas needed a swift, reliable, and competitive solution. BGL Projects turned to the chartering market to find the best solution.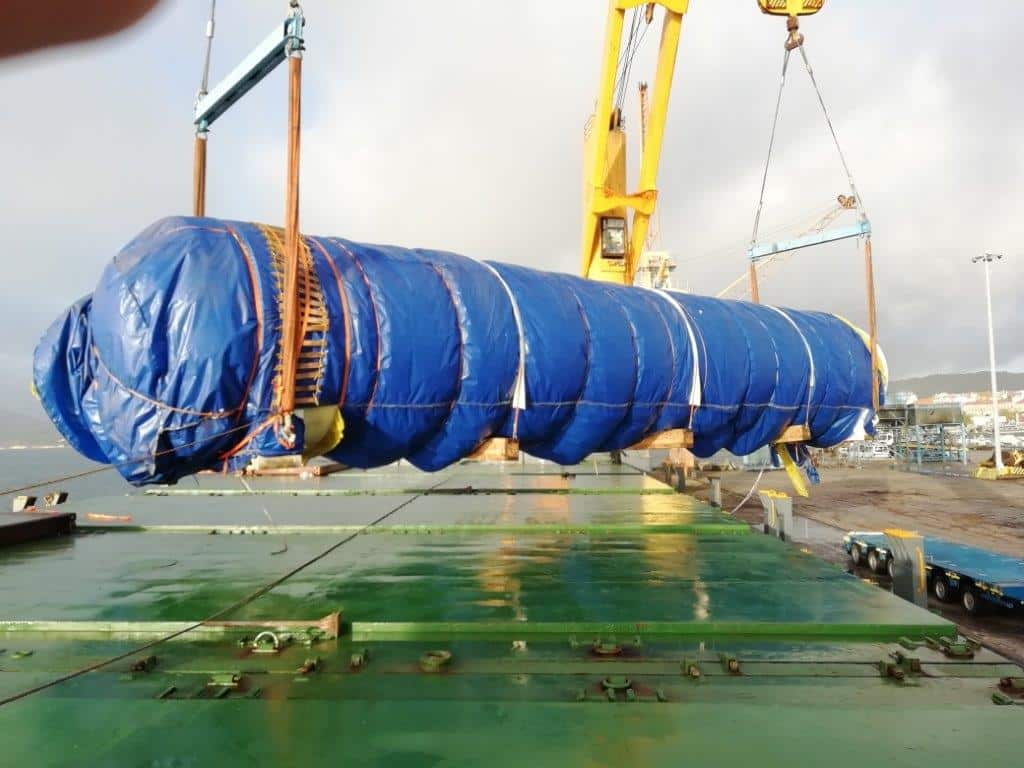 BGL Projects managed the delivery of a 72-ton, 21-meter long LNG Tank from Kandla to Setubal, and on-carriage to the West Sea Shipyard in Viana do Castelo. Drawings and details were received less than 2 weeks before the operations kicked off, and the project was quite time-sensitive. However, with an «all hands on deck» mindset, solutions were made swiftly to ensure the deadline could be met despite a hectic Christmas period and a chaotic shipping market.
Due to a sudden change in terms just days before lifting operations began, the difficulties were not limited to locating a suitable vessel. Additionally, BGL Projects had to locate and order the necessary equipment to lift and handle such a large and heavy tank on short notice and in a remote location where weeks of planning are normally required. 
Communication skills, persistence, and the never-give-up attitude were tested, but thanks to the extensive network and heavy lift knowledge of BGL Projects, the operations went smoothly without any delays and avoiding the demurrage costs.
BGL shared some pictures of the offloading operation in the Port of Setubal, which you can see below.
Move your exotic cars with care and precision. Best Global Logistics specializes in customized international logistics...