In deze industrie is het in beweging houden van uw schepen van cruciaal belang. BGL biedt een geoptimaliseerd plan aan om ervoor te zorgen dat u de beste transport- en behandelingsoplossingen krijgt voor uw scheepsonderdelen van en naar elke haven ter wereld.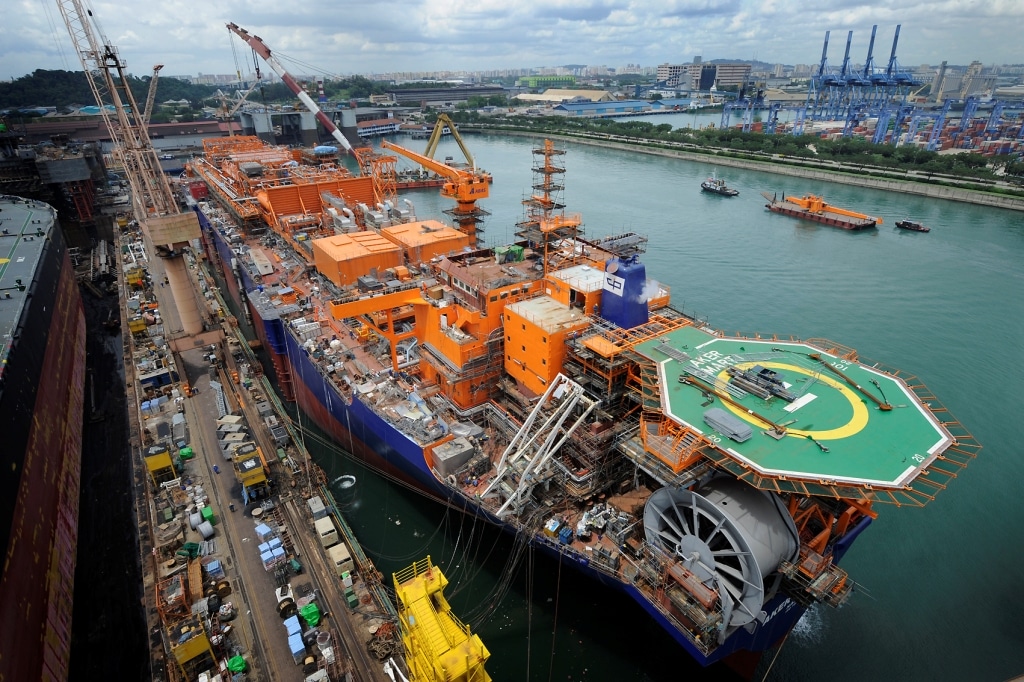 Schepen in beweging houden

Tijdkritische zendingen van toeleveranciers, scheepsbevoorraders en schepen voor de maritieme industrie vereisen een snelle en flexibele mate van logistieke precisie. Wij houden uw schepen in beweging. Scheepsonderdelen, booreilanden en andere maritieme projecten staan allemaal op ons servicemenu. Wij maken gebruik van ons wereldwijde netwerk om ervoor te zorgen dat u alle benodigde onderdelen en apparatuur op tijd en op de plaats van bestemming van uw keuze ontvangt. Wij zorgen voor een geoptimaliseerd plan dat elk logistiek aspect omvat. Of het nu gaat om port-to-port of deur-tot-deur, wij verzamelen, transporteren en leveren uw zendingen op elke gewenste manier.

Wereldwijde dekking waarop u kunt vertrouwen
In de scheepvaartindustrie is 'tijd' een van de belangrijkste aspecten voor logistieke planning. Door onze decennialange ervaring zijn we slimmer en sneller gaan werken. Onze sterke relaties met agenten over de hele wereld zorgen voor betrouwbare leveringsstandaarden en concurrerende tarieven. Dankzij onze strategisch gelegen magazijnen en hubs kunnen we altijd zorgen voor consolidatie van de zending en levering van deur tot deur in elke haven ter wereld. Met behulp van ons Order Monitoring Systeem (OMS) kunt u uw zendingen eenvoudig online volgen, 24 uur per dag, 365 dagen per jaar.
Professionele ondersteuning en betrouwbare levering
Project logistics
Oplossingen voor scheepsreserveonderdelen
Levering aan boord
Behandeling van gevaarlijke goederen
Efficiënte douaneafhandeling voor scheepsonderdelen in transit
Transportverzekering
24/7 monitoring en rapportages over uw zendingen via ons Order Management Systeem (OMS)

Of u nu een dringende levering nodig heeft of de meest kostenefficiënte oplossing wil, wij vinden altijd de beste manier om uw deadlines te halen. Ons toegewijde operatieteam en onze accountmanagers zijn beschikbaar voor overleg en vormen de centrale controle voor scheepseigenaren, scheepsmanagement bedrijven en scheepsbouwers. Onze expertise op het gebied van Marine logistics is ongetwijfeld een aanvulling op uw bedrijfsactiviteiten.
Bekijk onze korte introductie van alle diensten die BGL aanbiedt. Ongeacht de grootte; elke klant is even belangrijk. Wij zijn trots op alle klanten die we wereldwijd bedienen.
Referenties waar we het meest trots op zijn
We have been awarded to move two dragheads from Jebel Ali to Rotterdam. With...
Moving an urgently required LNG Tank from Kandla, India to Setubal, Portugal...
When the world's first operating Floating Liquified Natural Gas (FLNG) vessel was...
Wilt u weten welke andere diensten wij u kunnen bieden?
Met kantoren en magazijnen in alle hoeken van de wereld werken onze hoogopgeleide en toegewijde operationele experts samen met 's werelds meest vooraanstaande bedrijven.